WELCOME TO AGLOW CREATIONS : WEBSITE AND GRAPHIC DESIGN COMPANY IN KERALA-COCHIN
Aglow creations:A leading web design firm registered in Tripunithura at Ernakulam district.We have able to grow best website and graphic design company in kochi-kerala within a short period of time and lot of clients in Kerala, India and out of india(Saudi, UK, Oman, Dubai, Sharja, Doha, Malaysia, USA). We offer quality and professional design/development service. Over the years we have earned many happy customers.We can ensure that our creation will work for you.

Depends on clients budget , we are helping to create budget friendly website for our clients.We also provide high class services for our valuable clients with good responsibilities and customer satisfaction
WEBSITE CREATION


We create all types of website in very affordable price.Business website, Ecommerce website, Entertainment website, Portfolio website, Educational website, Personal website, Realestate website, Matrimony website, Media website etc
WEB HOSTING & domain registration


Web hosting is one of our service.Different hosting packages are available.Client can choose any packages as per their interest.Linux and windows web spaces are available.We also provide domain registration service for our valuable clients.
GRAPHIC DESIGN


We create Brochures,Flyers, Notices, Logos, Banners, Letterhead, Visiting cards, Social media ads, Magazine and newspaper ads, Posters, Images for websites and all types of graphic related works
SEARCH ENGINE OPTIMISATION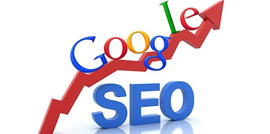 SEO stands for Search Engine Optimization which is a process of improving the visibility of your website online. SEO is an integral portion of digital marketing strategy to optimize your website to rank higher in search engine results pages.